ABOUT US
Your next-generation trustworthy platform.
Your new go-to collective decision-making social media app made to help you with your everyday life decisions. Because making a decision shouldn't be this stressful.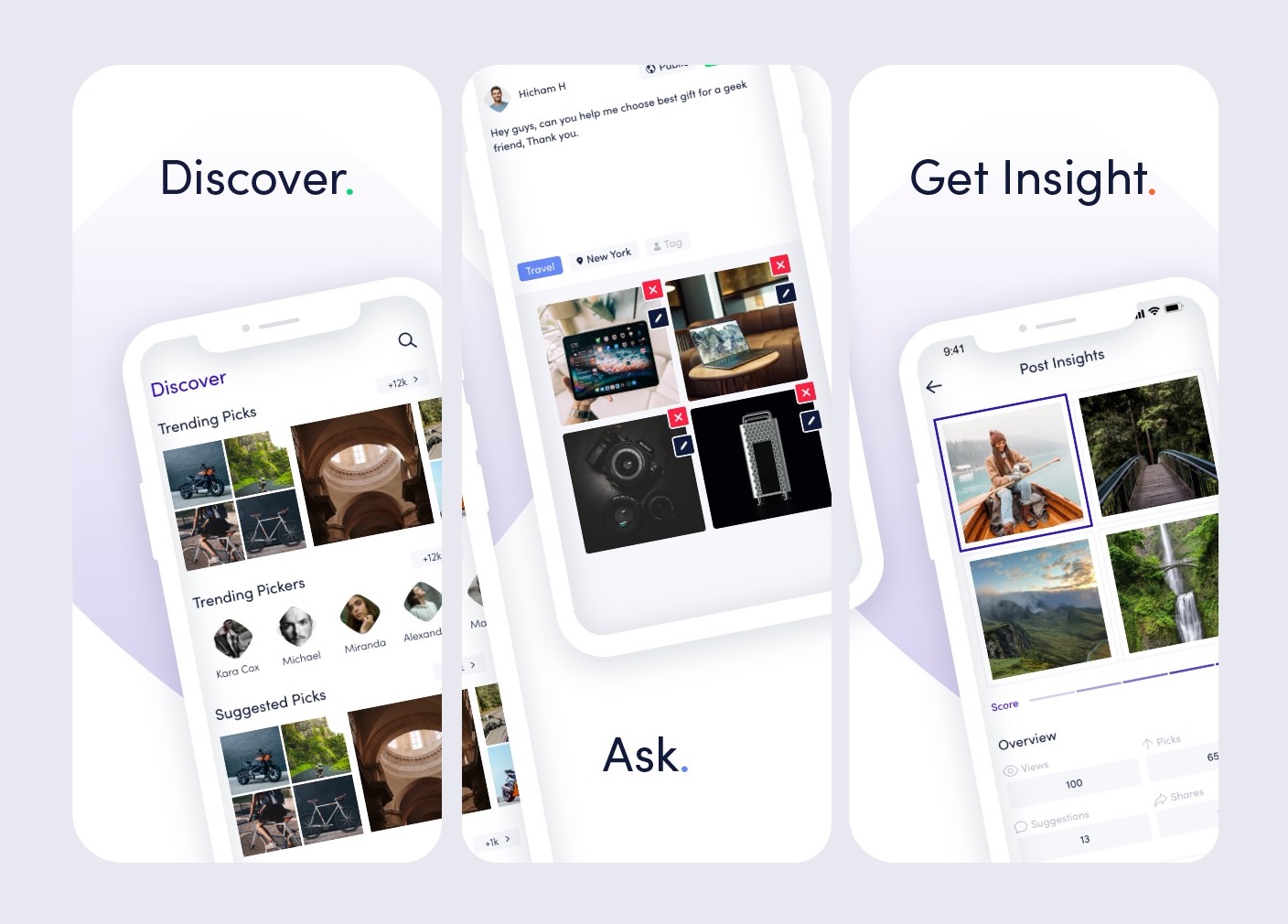 We are a startup with a mission to make our innovative idea of an application that proves to be a go-to decision-making platform, where we bring the community to a single place to help them make quick decisions.
At One pick, we are committed to building a community for brands and individuals that benefit them in making decisions about products and services through shared insights and suggestions.
We aim to provide you with trusted results to help you make your purchase decisions. We connect people and brands with similar ideologies to help them connect and share their insights from past experiences to help everyone around the search for useful suggestions.
We aspire to our One Pick community of pickers to spark conversation and help the community with their insightful contributions on travel, fashion, games, medical facilities, or any other topics they have experience with that can benefit people in deciding what they are looking for.
Our platform will be an expedient station to conduct market research for all the brands. A place where they can directly approach and see insights from their customers. A place that prehends only insights about life-related things, brands, and places that helps anyone diminish their indecisiveness.
Mission: To build a trustworthy platform solely to share and gain insights and suggestions that help individuals and brands make better and swift decisions before opting for the product or service.
Vision: To recreate brands' relationships with customers by providing a platform that builds more connections. It will help today's brands to create products and services in compliance with the customer's requirements resulting in reduced deadstock in retail and encouraging a sustainable approach.
Android & iOS App
Don't worry the wait is almost over. Enter your email address below and you will soon hear from us.